271 Cabot Street
Beverly, MA 01915
Office Hours
Monday-Friday
9:00am-5:00pm
CORONAVIRUS UPDATE:  Effective Monday March 23 our office transitioned to a virtual structure.  All staff will be working remotely, from home offices out of safety for all.  Other than visitation, we will remain fully functional.
For billing OR claims please click COMPANIES link  to be routed to your carrier directly, and conveniently.    For any remaining matters, call us at 978-922-4600, following our newly updated prompts to be routed to the right team member.
Archer Insurance President, John Archer prides himself on attention to service both within his Cabot Street office and our community in general.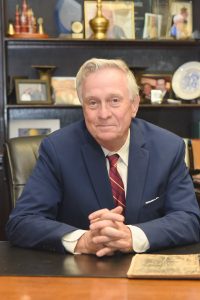 Involved in many civil initiatives, John brings a truly local approach to his busine
"All the websites, advertisements, and tactics of business today don't add up to simply helping the people in your community. I believe that if we just keep doing the next right thing for those around us, business will take care of itself and we will be here to serve you for many years to come." John Archer
SOME OF JOHN ARCHER'S COMMUNITY ENDEAVORS INCLUDE:
Hospice of the North Shore
Strongest Link AIDS Services
YMCA of the North Shore
Beverly Emergency Homeless Shelter
North Shore Community College Literacy Program
Danvers Council on Aging
Coast Guard
A Beverly Coalition for Diversity
Danvers Preservation Committee
Montserrat College of Art
River House, Inc.
Kalos Adult Health Programs
Danvers Art Association
North Shore Road to Recovery Program
Northeast ARC
Danvers Historical Society
Beverly's First Night
Friends of the Beverly Public Library
United Way of the North Shore
North Shore Cancer Center Cancer Walk
While our industry is filled with great individuals, all with similar goals, John's ongoing involvement with the community, not only through donations of money, but with hands on, knee deep immersion is what sets he and Archer Insurance aside.
©2019 Archer Insurance, Inc | Designed by Benchmark Studio Group, LLC